Washington D.C. Chapter of the Temple University Alumni Association Upcoming Events
5th Annual Sip and Serve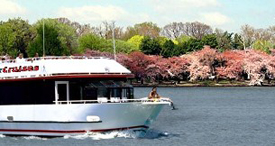 Saturday, June 14

9 a.m.–12 p.m.: Serve

Iona
4125 NW Albemarle St.
Washington, DC 20007

3:45–6 p.m.: Sip

DC Cruises
3100 NW K St. (Depart in front of Nick's Riverside Café)
Washington, DC 20007

Join fellow alumni and friends in the D.C. area for the 5th Annual Sip and Serve! The Serve portion of the event is designed to allow Temple alumni, family and friends to give back to the community by partnering with a local not-for-profit organization in a variety of ways. The Sip portion of the event is a yacht cruise along the Potomac River, providing a great view of the city and an opportunity to network and socialize with your fellow Owls.

Tickets are $15 per person (a $40 value) and include the private yacht cruise, appetizers, cash bar and a chance to win Temple giveaways. There is no fee to attend the Serve portion only.

---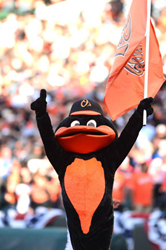 Orioles Outing

Saturday, June 28

2–3:30 p.m.: Pregame gathering
(ticket pick-up location)

Camden Pub
647 W. Pratt St.
Baltimore, MD 21201

4:05 p.m.: First pitch against the
Tampa Bay Rays

Camden Yards
333 W. Camden St.
Baltimore, MD 21201

Join fellow alumni and friends for a day at the ballpark! Enjoy a pay-your-own-way pregame gathering at Camden Pub (with drink specials just for the Temple group), a chance to win Temple giveaways and game tickets for Section 328.

For a cost of $10 per person, attendees will receive entrance to the pregame gathering and a game ticket. Walk-ins with credit card payment will be accepted, space permitting.
---
Don't miss this upcoming webinar!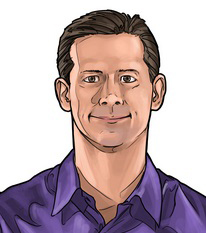 How to Define Your True Value and Sell it to Your Target Market
Wednesday, June 4 | Online

You have a lot to offer to organizations; however, if you are like most people, you don't feel comfortable selling yourself. You need to attend this webinar presented by John Boyd, author of The Illustrated Guide to Selling Yourself, to learn the right way to present your skills, accomplishments, awards and activities in the most positive framework.

---

Questions? Email alumni@temple.edu or call 215-204-7521.