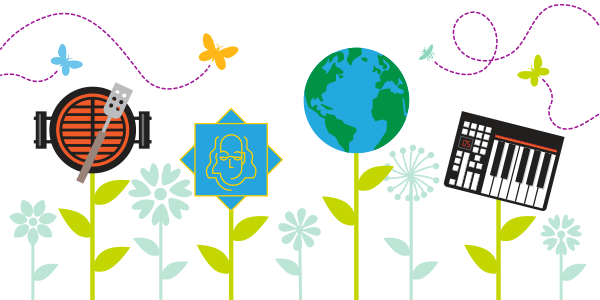 Burgers, biz, boots with the fur: 10 things to do
Never mind that filthy snow residue, guys: Spring is here! The flowers are rising and the school year is waning! But there's still tons to do before you walk away from North Broad. Want to eat some free burgers? There's an event for that. Want to *save our planet* before spending your summer lazing about? Totally doable. Want to meditate with a monk while wearing your boots with the fur? Whatever floats your boat, Owls. Here are 10 (mostly) sensible things to do during the final weeks of the year.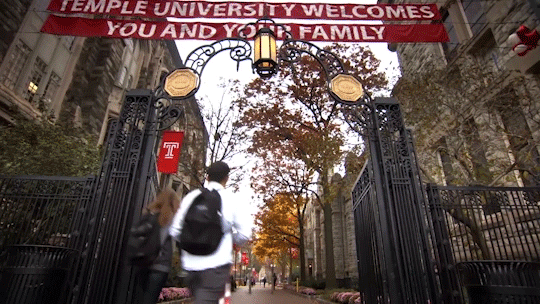 Got vids?
We are so sick of viral videos that are totally.not.funny. We're also tired of the endless stream of bizarre Facebook friendship anniversary videos (you know, the ones with the record player and those weird creatures that straddle the line between cute and creepy???). If you are, too, we've got good news. There's a little place on the internet with some worthwhile videos, called YouTube. Perhaps you've heard of it. More specifically, there's a place on the internet with some worthwhile videos called Temple's YouTube channel. We've got videos that keep you up to date about new campus developments. Vlogs that teach you how to make dumplings. And v-i-r-t-u-a-l r-e-a-l-i-t-y. Oh, and FOOTAGE OF A CAT PLAYING "T FOR TEMPLE U" ON THE PIANO!!! Fine, we don't have that last one yet—but when we do, you'll only know if you're subscribed to our channel. So go subscribe.



| | | |
| --- | --- | --- |
| | Read | |
| | | |
| --- | --- | --- |
| | That mobile podium commandeered by Melissa McCarthy on SNL? It's Temple made. Yes, *the* SNL. Meet the Tyler alumnus behind the now-iconic TV prop. | |
| | | |
| --- | --- | --- |
| | Say | |
| | | |
| --- | --- | --- |
| | Revivify (v): To give new life to. As in, "The beginning of spring revivified the cold Owls and marked their impending return to the lush sands of Beury Beach." | |
| | | |
| --- | --- | --- |
| | Know | |
| | | |
| --- | --- | --- |
| | More than 11,000 people have participated in Temple's anti-violence program Cradle to Grave. Learn why two Owls started it a decade ago. | |
| | | |
| --- | --- | --- |
| | Tweet | |
| | | |
| --- | --- | --- |
| | We'll email you every week; you can contact us whenever you want. We'd love to hear your feedback and story ideas, or anything else you think we should know. | |

Strategic Marketing and Communications
Bell Building, 3rd Floor
1101 W. Montgomery Ave.
Philadelphia, PA 19122