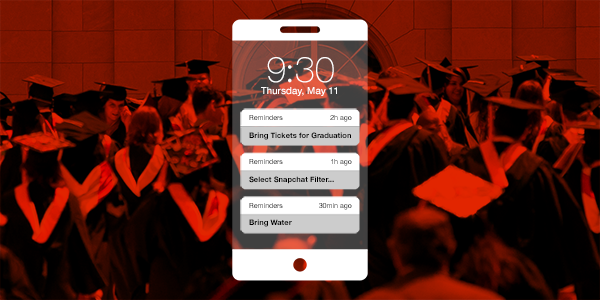 Making a list
Congratulations, grads! You're officially, certifiably old. Now just a small reminder for graduation day: Don't forget to pick out some cool shoes, bring your camera, charge your phone, remember your tickets, put on your sunblock, eat some snacks, drink water, wear your cords, smile a lot but keep it natural, show up early, see your professors, hug your friends, walk slowly, don't trip, turn your tassel, take some pictures and oh yeah, enjoy it 'cause it's not every day you graduate from Temple. Got it? Relaaaaaaxxxxxxx. Our graduation checklist has you covered.


I don't know, what do you want to do?
We wanna use our final moments on campus to score some final free food. It just so happens that's what's being offered at the Alumni Block Party hosted by the Temple University Alumni Association. Register today to reserve your lunch.

Thursday, May 11, after Commencement, Bell Tower (rain location: The Pavilion), free for 2017 graduates ($5 lunches for other guests)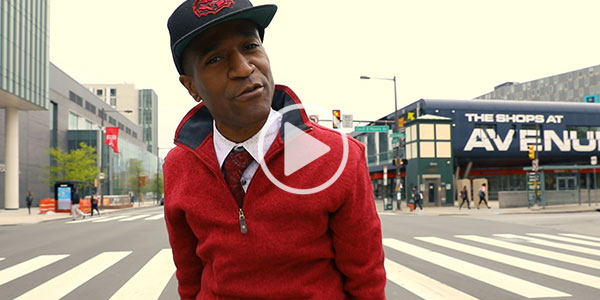 Got rhymes?
Professor Aaron Smith does. He's also got vocals, true love for Temple and killer dance moves (can someone pls help us get that wing move down by Thursday?). That's all obvious in his official music video for the Class of '17. YES, A PROFESSOR MADE A MUSIC VIDEO FOR YOU.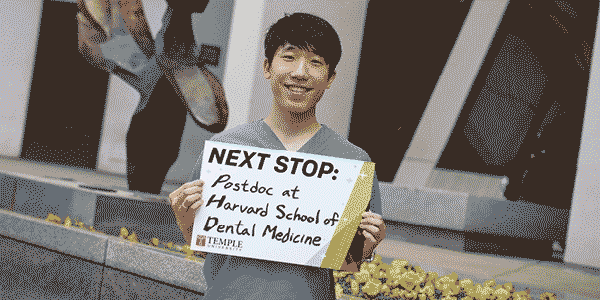 Next stop: Sleep
What are you guys planning to do after graduation? Plot ways to continue using your student discount? Scroll endlessly through your Timehop wondering where the time went? Sleep?!?! Lol, we know you've got bigger plans. Like capturing important stories in Rwanda, building up businesses, helping vets, taking a leap, working in a federal court, studying at Stanford and, well, taking over the world. Guys, your next stops rock.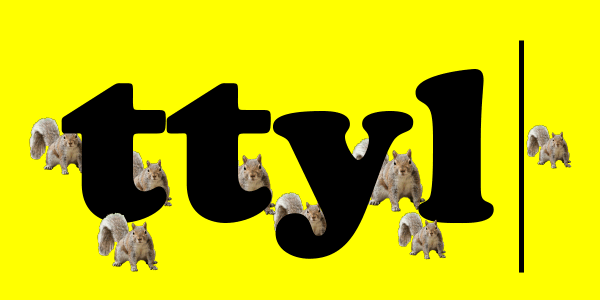 This isn't goodbye
It's a TTYL. It's a see you next month at Alumni Weekend. It's a tweet us soon. It's a read the @Temple emails you'll receive as alumni but never forget your friends at Nutshell. It's a … it's everything but goodbye, alright?

As much as we're really gonna miss sliding into your inbox with bad jokes every Monday, we are just so incredibly proud of all of you. That's it, in a nutshell.

| | | |
| --- | --- | --- |
| | We'll email you every week; you can contact us whenever you want. We'd love to hear your feedback and story ideas, or anything else you think we should know. | |

Strategic Marketing and Communications
Bell Building, 3rd Floor
1101 W. Montgomery Ave.
Philadelphia, PA 19122