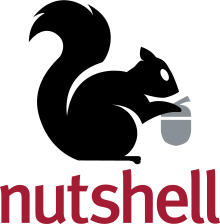 Welcome back, Owls! You're back in class and Nutshell is back in your inbox every Monday. If you follow our social media accounts (you should follow our social media accounts) you know we've been watching all the cool stuff you've been doing this summer—in a non-creepy way, we promise—and counting down the days until the fall semester.

Here's what's going on: The extreme makeover of campus is still in progress, there are tons of events you won't want to miss and you're going to need to find a TV for the FB game.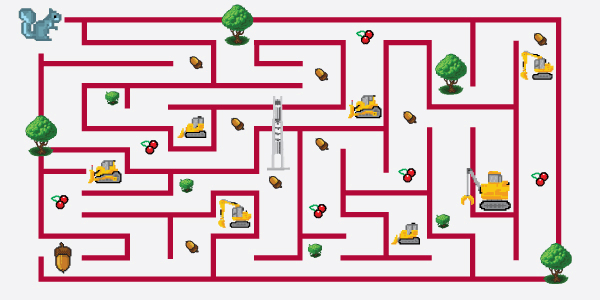 Campus, can we upgrade you?
Campus is looking good with some Cartier tie clips construction projects wrapping up. We're loving those newly installed covered bike racks. Founder's Garden is taking our breath away. And those chain link fences blocking some walkways and entrances? We … are over it. But perseverance conquers, right? Think of it as a new adventure! One that brings Tuttleman Counseling Services to an improved space at 1700 N. Broad St. and Chick-fil-A to the Student Center. We made an interactive map to help you navigate the maze that is campus.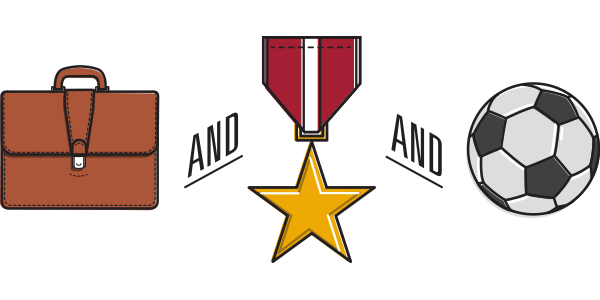 Join a club, wear white and be an adult
We've got a challenge for you: The next time Netflix asks if you are still watching, say no. JUST SAY NO. Why would we ever tell you to do such a thing? Because there is too much other stuff to do. Stuff like TempleFest, the annual white-out soccer game and adulting workshops. (It's OK, we don't know how to adult either.) When you've got a new semester in front of you and cheap coffee coursing through your veins, anything is possible! Now, close Netflix (you can do it) and read this roundup of what's going on around campus and Philly.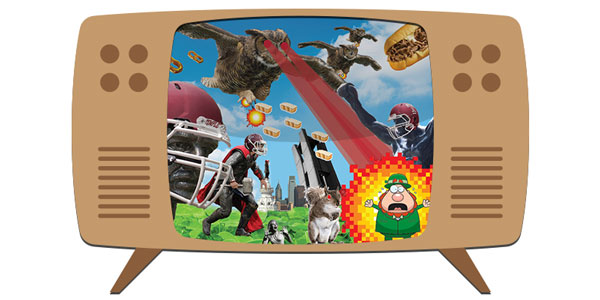 Owls eat leprechauns
Did we just tell you to stop watching TV? Um, about that. We're going to have to break our own rule for this one, with good reason. The FIRST 👏 FOOTBALL👏 GAME 👏 is not at the Linc, but on a TV near you. We're playing Notre Dame on their turf, but that's not a reason to abandon our dear Owls. What we're going to do is gather and scream at the big screen together at an official watch party! Everyone is welcome, and there will be drink specials for anyone 21+.

Saturday, Sept. 2, 3:30 p.m., City Tap House Logan Square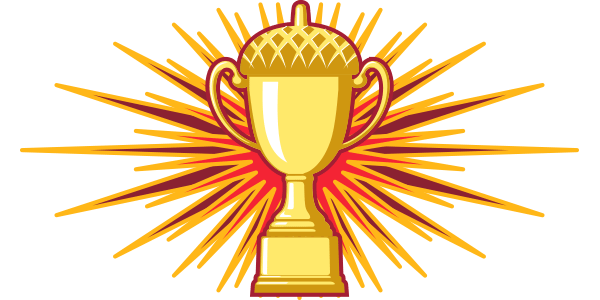 TU FTW
This truly was an awesome summer. A Temple grad became the world champion of poker. Another grad won bronze for her speedy 800-meter race at the World Championships in London. A cute dancing hot dog swept the internet off its feet. OK, last one was just kind of weird. There is one more thing that happened: Nutshell won an award!!! A grand gold award from CASE (an authority in all things higher education), to be exact. We thought you'd want to know that your favorite email is now the world champion of emails.



| | | |
| --- | --- | --- |
| | Read | |
| | | |
| --- | --- | --- |
| | Say | |
| | | |
| --- | --- | --- |
| | "I want a recycling bin." Say that to Temple's Welcome Wagon if you're a student living off campus and want a free bin. Get the deets. | |
| | | |
| --- | --- | --- |
| | Know | |
| | | |
| --- | --- | --- |
| | Temple Police amp up their west-of-Broad presence—there's a new Public Safety Station at the corner of Cecil B. and Sydenham. | |
| | | |
| --- | --- | --- |
| | Tweet | |
@sarah_madaus: I got one of the first looks at the new student center food court and it's amazing 😍😍 there are TWO places to get milkshakes !!!!!

Deuces ✌️
| | | |
| --- | --- | --- |
| | We'll email you every week; you can contact us whenever you want. We'd love to hear your feedback and story ideas, or anything else you think we should know. | |

Strategic Marketing and Communications
Bell Building, 3rd Floor
1101 W. Montgomery Ave.
Philadelphia, PA 19122