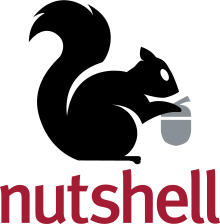 Morning, y'all. It's officially fall and there are 58 days until fall break, not that we are counting (we're totally counting). Here's what's up this week: employers are going to be on campus reviewing résumés, the Owls are back at the Linc and the TUready Fair wants you to be safe 24/7.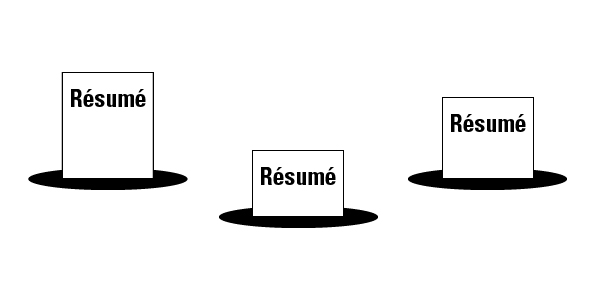 Jobs, jobs, jobs
Remember a few weeks ago when we told you about a job and internship fair on campus, and you were totally going to go, but then you had to wait forever to print your résumé at the TECH, and you couldn't imagine talking to people without getting Starbucks first, and then it was sunny so you chilled by the Bell Tower because who knows when the next sunny day will be, and then the fair was over? It's OK. There's another one Oct. 4! Career Week kicks off this Wednesday and there are events to get you ready for the fair, like pop-up rapid résumé reviews. Employers are going to be on campus and ready to give you on-the-spot feedback so when that fair rolls around you'll rock it.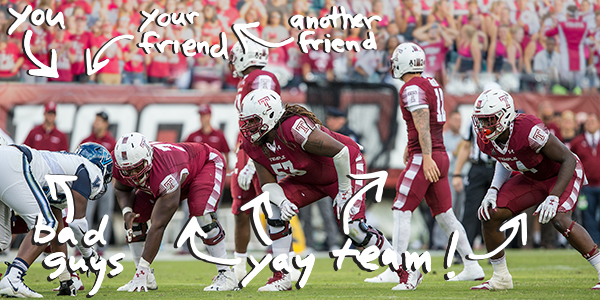 Friday Night Saturday Afternoon Lights
Not to be extra about this, but we seriously can't wait for the football game on Saturday. All last week we were wondering why our hearts felt empty and there were butterflies in our stomachs that pizza couldn't fix—it was obviously because the Owls were away. Now that they're back, we don't wanna miss a thing and we don't want you to, either. There's a Cherry On Pep Rally at Founder's Garden on Friday, and if you plan on taking the subway to the Linc, you might want to get your fares beforehand (the station was crazy busy last home game). As always, don't forget your ticket.

Temple football vs. Houston, Lincoln Financial Field, Sept. 30, 12 p.m.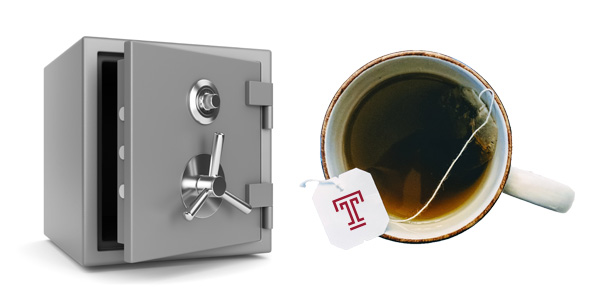 Safety is our cup of T
Anything can happen at Temple. You can follow your dreams, take a class about Tupac and cross Broad Street en masses when the the "do not walk" sign is still lit—we see you, please don't do that anymore. And sometimes something more serious can happen, like crazy weather or an unexpected, dangerous situation. No matter what happens, we want you to be safe and know what to do. So, come to the TUready Fair this week to find out how to prepare for whatever life throws at us. Plus, there will be a live band (!), free stuff (!!) and free food (!!!).



| | | |
| --- | --- | --- |
| | Read | |
| | | |
| --- | --- | --- |
| | Say | |
| | | |
| --- | --- | --- |
| | Know | |
| | | |
| --- | --- | --- |
| | Tweet | |
@TempleMCPB: It's time to update your Linkedin picture! Get out your blazers and button downs and take a FREE professional headshot on Sept. 26th!

Dress your best. Your top half, at least.
| | | |
| --- | --- | --- |
| | We'll email you every week; you can contact us whenever you want. We'd love to hear your feedback and story ideas, or anything else you think we should know. | |

Strategic Marketing and Communications
Bell Building, 3rd Floor
1101 W. Montgomery Ave.
Philadelphia, PA 19122