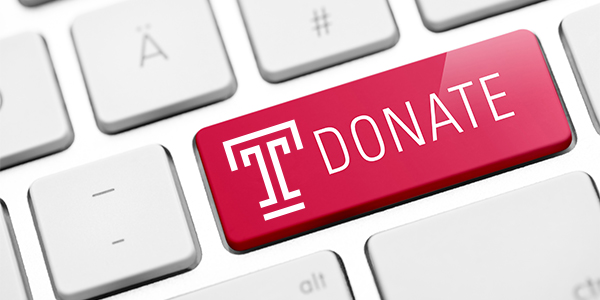 The day that keeps on givin'
Welcome back, turkeys! We know Thanksgiving is so last Thursday, but we're not ready to put aside the holiday stuffing spirit just yet—because #GivingTUesday is so tomorrow. It's a day to give to the causes and groups you believe in, whether that's your school or your favorite charity. Good news: With the help of the interweb, you can literally accomplish that in a minute. (If you're scratching your head about places to give, we suggest checking out these six solid Temple-related projects.) You can also give your one minute of time by stopping by the Bell Tower tomorrow between 10 a.m. and 2 p.m. and sharing how you plan to impact the world. You just might get hot cocoa in return.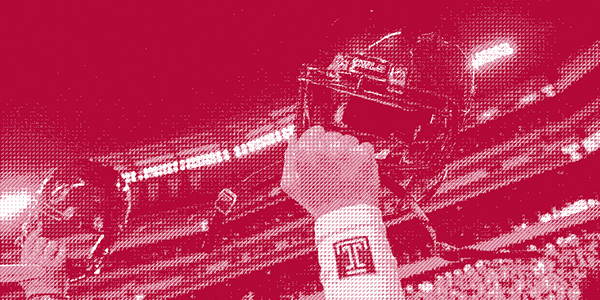 To the ship we go
ICYMI: The Owls beat some pirates over the weekend and walked away with a ship—a championship … game. Get it???? But really, we're heading to the American Athletic Conference championship game on Saturday for the second year in a row and it's a big deal. Get all the deets (and your tix).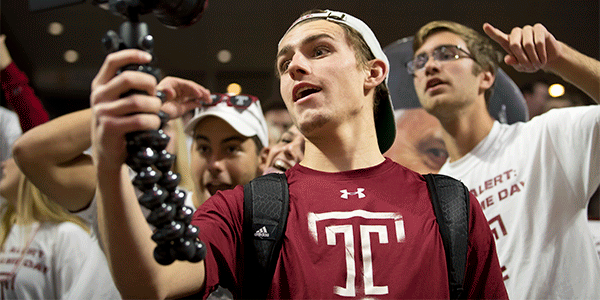 Drink the Powerade
So, about that energetic guy with the camera you've seen running around campus (and, um, drinking the men's basketball team's Powerade?): His name is Brandon Kane and he's just like you. Or maybe he's not: He's a freshman who films his life basically every day and puts it on YouTube for the world to see and also thinks he's on the basketball team. Still, his student story is one we can all relate to. But if you've never roamed around practicing a British accent, set up a candlelit dinner at J&H or sipped some sacred Powerade, then all the more reason to check out Temple's official student vlogger.





| | | |
| --- | --- | --- |
| | Read | |
| | | |
| --- | --- | --- |
| | Say | |
| | | |
| --- | --- | --- |
| | Munificent (adj): Very generous. As in, "The munificent Owl contributed the change from her coffee to the students raising money on Liacouras Walk." | |
| | | |
| --- | --- | --- |
| | Know | |
| | | |
| --- | --- | --- |
| | Tweet | |
"@Manders051: If you give a hoot about giving to your community this Thanksgiving, donating through @TempleUniv is the best."

(We did not pay her to say that.)
| | | |
| --- | --- | --- |
| | We'll email you every week; you can contact us whenever you want. We'd love to hear your feedback and story ideas, or anything else you think we should know. | |

Strategic Marketing and Communications
Bell Building, 3rd Floor
1101 W. Montgomery Ave.
Philadelphia, PA 19122