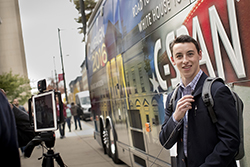 C-SPAN Bus swings by Temple
Last week, the 2016 Campaign Bus made a stop on campus during its battleground states tour. C-SPAN interviewed students and invited them to check out interactive resources.
Share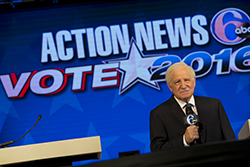 Temple: election hot spot
From presidential candidates' visits to campus to faculty members lending their election expertise, Temple has been a place of debate and dialogue during the 2016 election season.
Share